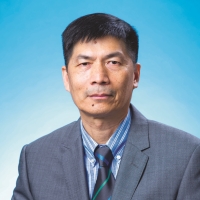 Prof. Youfu Li, IEEE Fellow
City University of Hong Kong
Biography: You-Fu Li received the PhD degree in robotics from the Department of Engineering Science, University of Oxford in 1993. From 1993 to 1995 he was a research staff in the Department of Computer Science at the University of Wales, Aberystwyth, UK. He joined City University of Hong Kong in 1995 and is currently professor in the Department of Mechanical Engineering. His research interests include robot sensing, robot vision, and visual tracking. In these areas, he has published over 400 papers including over 180 SCI listed journal papers. Dr Li has received many awards in robot sensing and vision including IEEESensors Journal Best Paper Awardby IEEESensors Council, Second Prize of Natural Science Research Award by the Ministry of Education, China. He has served as an Associate Editor for IEEE Transactions on Automation Science and Engineering (T-ASE), Associate Editor and Guest Editor for IEEE  Robotics and Automation Magazine (RAM), and Editor for CEB, IEEE International Conference on Robotics and Automation (ICRA). He is a fellow of IEEE.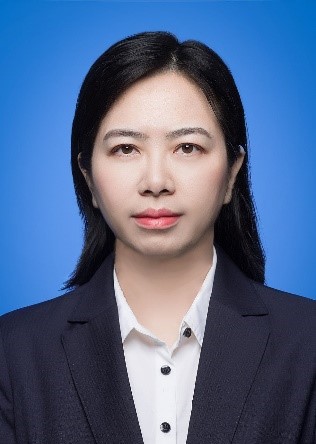 Prof. Xiaoya Hu
Huazhong University of Science and Technology, China
Biography: Xiaoya Hu received the B.S. degree in power engineering in 1995, the M.S. degree and the Ph.D. degree in control theory and control engineering, respectively in 2002 and 2006 from Huazhong University of Science and Technology, Wuhan, China. She was a visiting scholar of Colorado State University, USA, from 2012 to 2013 and Ryerson University, Canada, from 2019 to 2020. Her research interests include industrial communication networks, industrial artificial intelligence, and security of industrial internet and industrial control systems. She is an IEEE Senior member. Presently, she is a professor with the Laboratory of Industrial Internet and System safety cybersecurity, Huazhong University of Science and Technology. The laboratory has been engaged in the research on safety and security of industrial control systems and has undertaken more than 20 projects of the National Natural Science Foundation, National Key Research and Development Plan and etc., including a National major scientific instrument development project, a key project of the national natural science foundation. Also, the laboratory has participated in developing a number of national standards about safety and security of industrial control systems.